---
Our automation solutions are most often tailor-made.
With our customers we find suitable solutions for their challenge. Here we would like to show some sample projects.
---
Our palletizer demo cell is installed at our test location. This machine is made with user-friendliness as the most important characteristic. The demo room is ideal for our clients who want to get to know our user-friendly machine.
We have extensive experience in building and implementing this type of palletizers in various configurations and variations.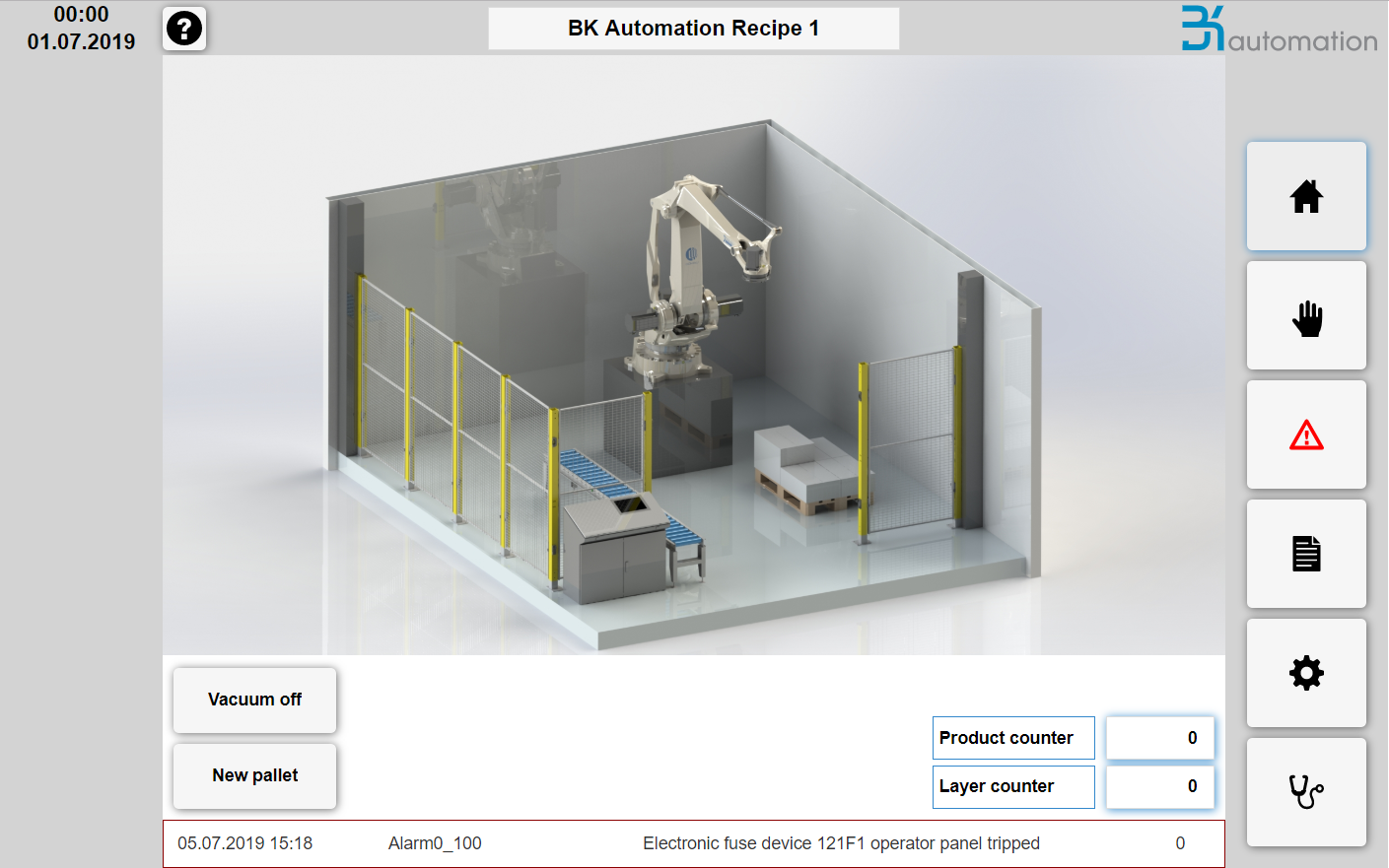 A customized project par excellence. For a construction crane we have a hydraulic chassis with a control box.
Normally these construction cranes are stamped and it is difficult to move them over the construction site. By means of the radiographic hydraulic chassis it is possible for the personnel on the construction site to move this crane without too much effort.